I've had a couple of productive evenings so far this week and in the process managed to get the first of 9 Killa Kans finished. I say finished but it's not quite there as i've still got the base to do. More on that later.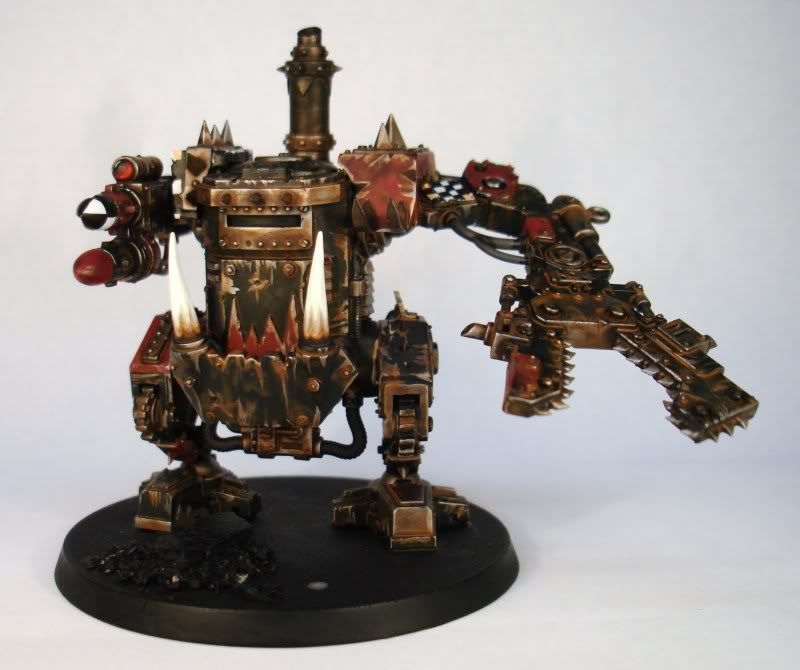 I've deliberately gone for a very dirty/rusty feel as a bit of a cheat, the paint job is very quick and the weathering covers up a multitude of mistakes. To go from undercoat to the stage in the pictures has taken around 4 hours so far, not that much really when you consider the size. When im a couple of models into the force i'll knock up a tutorial for painting a Kan from start to finish.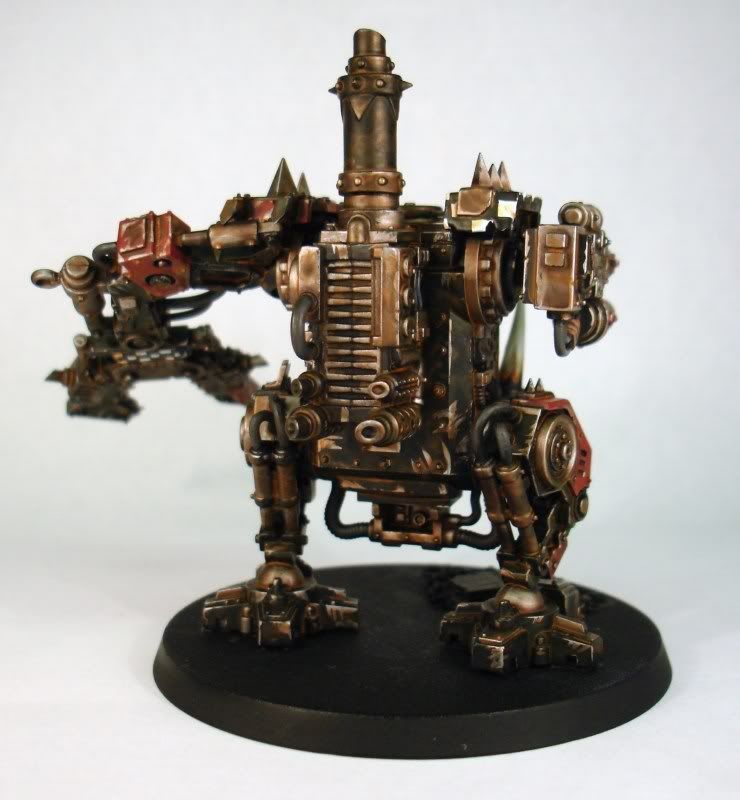 The only problem im having at the moment is deciding on what to do with the bases. Previous armies i've done have all ended up being the usual sand/static grass combo seen virtually everywhere and while I think it looks ok, i'd like to try something different with the Orks. If you've got any thoughts i'd love to hear them.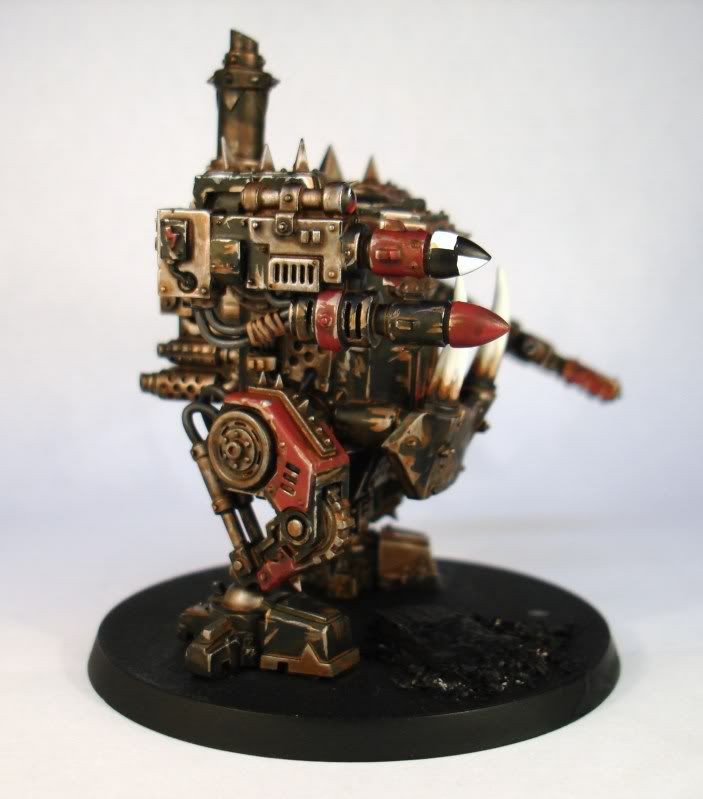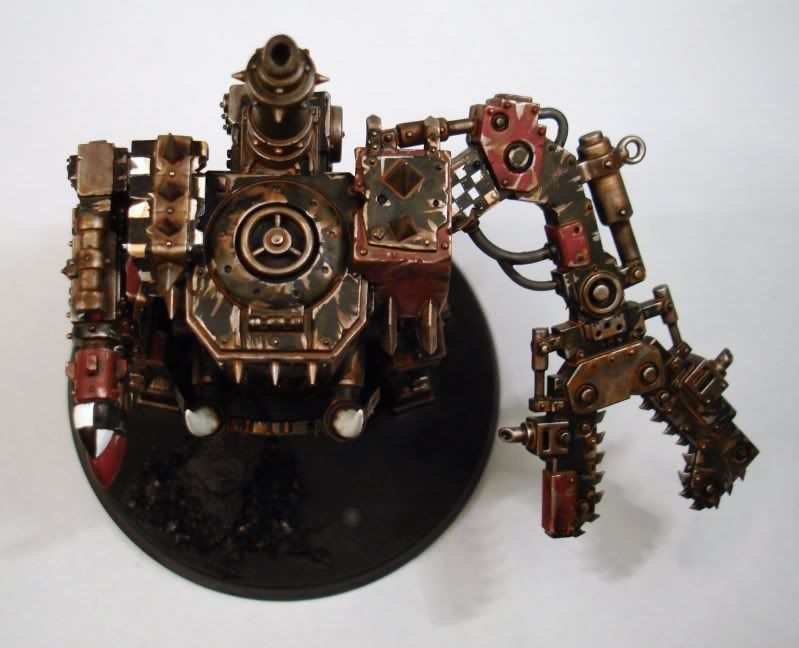 Secondly, this week I was welcomed into the
From The Warp
blogging community, a hub of some of the best 40k blogs around the web.
To mark this, at least once a week i'll pick a few of my favourite blogs and do a little promo for them. If I read them, surely you should too?
Stahly's Paint Station
, one of my favourite blogs at the moment for the sheer amount of great work Stahly posts. Some excellent tutorials on a variety of subjects that are well worth a read no matter what your painting.
A Gentleman's Ones
, b.smooth's excellent blog covers a wide range of hobby related goodness, from campaign progress to painting tutorials. Another worthy addition to any blog roll.
Rant in E Minor
The (mostly) Eldar related blog of Sorrowshard, a very good friend of mine. While he paints at a snail's pace, his work is some of the best i've seen anywhere in the world. Has quite a love/hate relationship with the Eldar, but is always pushing to see what the book can do. If the big blocks of text don't put you off and you like pointy ears it's well worth a read.
Now to go back and agonize over how to paint the base of the Kan. Might even be time for a cup of tea. Until next time, thanks for reading.
Steve